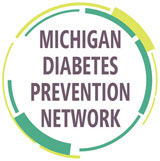 Michigan Diabetes Prevention Network

Michigan Diabetes Prevention Network Meeting Presentations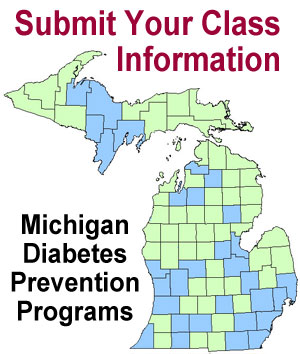 If you have any questions or to register for the Michigan Diabetes Prevention Network, email Adrienne Davenport at
michiganDPP@gmail.com
. Registering will ensure you have the most up-to-date network information including news, resources and meeting invitations.
September 2021 Fall Network Meeting Presentation
June 2021 Summer Network Meeting Presentation
The slides (PDF) from the 6/17 MI Diabetes Prevention Network Meeting include mention of MDHHS Diabetes Team updates, CDC resources, Michigan status towards DPP coverage, and a summary of the updates in the new 2021 DPRP Standards.
March 2021 Spring Network Meeting
September 2020 Fall Network Meeting
June 2020 Summer Network Meeting
September 2019 Fall Network Meeting
March 2019 Spring Network Meeting
September 2018 Fall Network Meeting
June 2018 Summer Network Meeting
March 2018 Spring Network Meeting
October 2017 Fall Network Meeting
July 2017 Summer Network Meeting
March 2017 Spring Network Meeting
July 2016 Summer Network Meeting
March 2016 Spring Network Meeting
October 2015 Fall Network Meeting
July 2015 Summer Network Meeting
March 2015 Network Spring Meeting
October 2014 Network Fall Meeting
---